Source: http://www.ibtimes.co.uk/londons-ahmadi-muslims-our-jihad-show-islam-religion-love-1622445
IBTimes UK visits London's Fazl Mosque, where the Ahmadiyya Muslim Community's international headquarters are.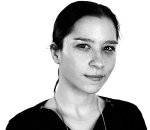 By
Ludovica Iaccino
---
Drops of rain trickle down the green minaret of the Fazl Mosque, nestled in a residential neighbourhood in the London borough of Wandsworth. The mosque and its surrounding buildings are the international headquarters of the Ahmadiyya Muslim Community, a religious movement originated in the Indian town of Qadian in 1889.
Dozens of worshippers salute Mirza Masroor Ahmad – the community's fifth Caliph and leader – as he enters a compound adjacent to the mosque, after leading the afternoon prayer.
"He is a very busy man, he reads and respond to hundreds of letters everyday and writes his own speeches," members of the community explain. The Caliph does not have an easy task: He leads one of the most persecuted religious communities in the world.
Ahmadi Muslims, or simply Ahmadis, believe the founder of their movement, Mirza Ghulam Ahmad, was the "Mahdi" – or Messiah– Muslims had been waiting for.
Ahmad, who died in 1908, sought to… read more at source.
Categories: Ahmadi Muslim Women (Lajna Imaillah), Ahmadis, Ahmadiyyat: True Islam, Europe, Europe and Australia, European Union, Islam in peace time, Islam: A Religion of Peace, islam: A Religion of Peace, Islamism, Majlis Khuddamul Ahmadiyya, Muslim Television Ahmadiyya, Muslims for Peace, Peace, Peace, Peace and Love, Peace Conference, The Muslim Times, UK