Source: The Guardian
Michael Safi in Delhi
The American author filmed with a cannibalistic sect for his Believers series, with fears that it could increase hate attacks against Indian Americans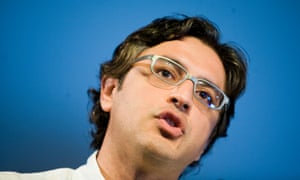 Reza Aslan, the scholar and TV presenter, has been pressured to eat human brains while filming with a fringe, cannibalistic Hindu sect for a new series on the world's religions.
But that might be the least of the problems the show has caused the American author.
Some Indians and American Hindu groups say the opening episode of his CNNseries, Believers, which focuses on the obscure Aghori sect, was "Hinduphobic" and sensationalised aspects of the world's third largest-religion.
The episode shown across the world on Sunday comes amid heightened concerns, taken up by senior Indian government ministers, over the vulnerability of US-based Indians and Indian-Americans following a spate of alleged hate crimes in recent weeks.