A petition demanding the replacement of the notes with a vegan alternative already has 5,000 signatures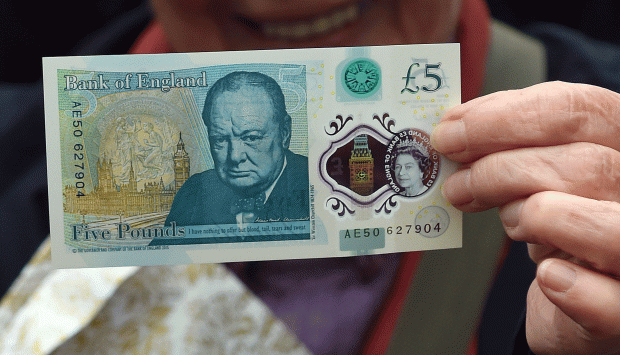 Vegans and vegetarians have voiced outrage after revelations that the new £5 notes contain animal fat.
The Bank of England confirmed via Twitter on Monday that the new plastic fivers are made with tallow – a substance derived from fat and used in candles and soaps.
"There is a trace of tallow in the polymer pellets used in the base substrate of the polymer £5 notes," it confirmed.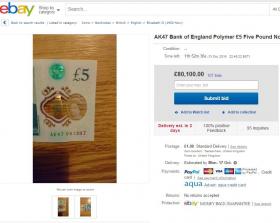 A petition has already been launched to remove the new note – which only became legal tender in September – from circulation. At the time of writing it had been signed by more than 5,000 people.
"The new £5 notes contain animal fat in the form of tallow. This is unacceptable to millions of vegans & vegetarians in the UK. We demand that you cease to use animal products in the production of currency that we have to use," the petition read.
The tweet has sparked a social media backlash, with many expressing shock and disgust at the news.

While some didn't seem to care:
Others are looking at the bright side and have even eyed a potential money-maker:
It is not the first time that the latest incarnation of the fiver has sparked controversy. A further petition was created when it was announced that Winston Churchill would replace Elizabeth Fry on the face of the currency, meaning no English banknotes would feature women (apart from the queen).
After thousands expressed outrage, it was subsequently announced that novelist Jane Austen would be the face of the new £10 note from summer 2017.
The new polymer five pound note is the first of of the Bank of England's notes not to be printed on paper. The new flexible plastic notes are designed to be cleaner, more secure and stronger.
Shortly after launch, certain examples of the note werereportedly selling for thousands of pounds on ebay.
SOURCE: http://www.independent.co.uk/news/business/news/new-5-pound-note-animal-fat-fiver-bank-of-england-vegetarians-a7445221.html