Source: The Guardian
By Harriet SherwoodReligion correspondent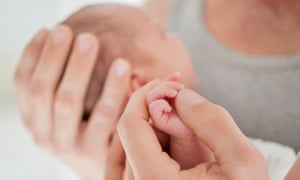 Pressure is mounting for a public inquiry into the adoption of hundreds of thousands of babies born to unmarried women over a 30-year period amid claims from some mothers who say they were coerced into handing over their children.
A letter will be sent to the home secretary, Amber Rudd, next week from solicitors at two eminent law firms calling on her to convene a public inquiry into historical adoption practices in the UK. The solicitors say an inquiry would uncover the truth about the practices – stretching over three decades after the end of the second world war – and hold agencies to account.
Meanwhile more women have come forward to tell their stories of being pressured into having their babies adopted.
The call for an inquiry will be sent to Rudd on Thursday, the day after the broadcast of a television documentary relating the stories of several women. That film has prompted an apology from Cardinal Vincent Nichols, head of the Catholic church in England and Wales, and a statement expressing regret from the Church of England. Religious institutions and agencies handled most adoptions until 1976, after which the process became the responsibility of local authorities.
Carolynn Gallwey, of Bhatt Murphy Solicitors, and Karon Monaghan, of Matrix Chambers, are demanding an inquiry to acknowledge the trauma suffered by young vulnerable mothers and the impact on their lives. On a practical level, they say an inquiry could lead to records being made available and professional counselling offered.
"It is the only way to get a proper understanding of what happened and identify any systemic issues which amounted to coercion, whether there were policies – formal or informal – which discouraged young women from keeping their babies," said Gallwey.