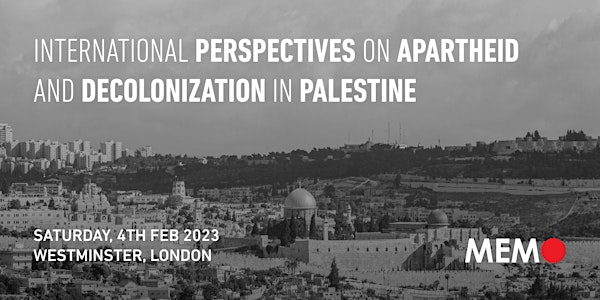 Actions Panel
Like Event
Share this event
Feb 04
The Palestinian quest for freedom and independence is arguably the last of the great anti-colonial struggles.
When and where
Date and time
Sat, 4 February 2023, 09:30 – 17:30 GMT
Location
Westminster Westminister Westminster SW1 United KingdomHide map
Map and directions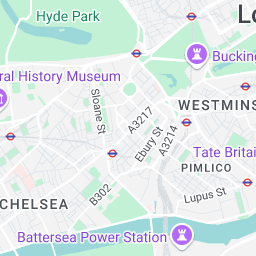 Keyboard shortcuts
Map data ©2023
How to get there
About this event
About this conference
The Palestinian quest for freedom and independence is arguably the last of the great anti- colonial struggles. It is, in every respect, a response to Zionist settler colonialism, which was premised on the racist notion of the 'white man's burden' to civilise the darker races.
After its establishment on 78% of historic Palestine in 1948, Israel has worked assiduously to prevent the emergence of a Palestinian state in the remaining 22%. Instead, it has deliberately created an apartheid reality in which two peoples occupy the same land but with one people, Israelis, totally dominating the other.
This conference examines at all aspects of the Palestinian reality under the three broad themes of apartheid, genocide and decolonisation. It seeks to initiate a dialogue that will foster greater international cooperation for the full attainment of Palestinian national rights.
Speakers
Michael Lynk – Seventh Special Rapporteur on the situation of human rights in the occupied Palestinian territories (Canada)
Marc Owen Jones – Assistant Professor of Middle East Studies and Digital Humanities at Doha's Hamad Bin Khalifa University (Qatar)
Jeff Halper – Director of the Israeli Committee Against House Demolitions and a co-founder of The One Democratic State Campaign (Israel)
Mouin Rabbani – Dutch-Palestinian Middle East analyst and former senior analyst for the International Crisis Group. (The Netherlands)
Joseph Massad – Professor of Modern Arab Politics and Intellectual History in the Department of Middle Eastern, South Asian, and African Studies at Columbia University (USA)
Jose Ramon Cabañas Rodriguez – Director of the Research Centre for International Policy (CIPI), Havana (Cuba)
Antony Lerman – Senior Fellow Bruno Kreisky Forum for International Dialogue, Vienna (Austria)
Gilles Devers – French lawyer and academic. He has represented the Palestinian Authority before the International Court of Justice (France)
Suja Sawafta – Assistant Professor of Arabic Studies, Modern Languages and Literatures at the University of Miami (USA)
Sara Husseini – Director of the British Palestinian Committee. Sara has served as an advisor to the Secretary General of the PLO and the Palestinian Ambassador to Germany (UK)
Susan Akram – Clinical Professor at Boston University School of Law, and director of the International Human Rights clinical program (USA)
Moderators:
Selma Dabbagh – British-Palestinian writer; her novel, Out of It, which centered on the Israeli–Palestinian conflict, was nominated for a Guardian Book of the Year award in 2011 and 2012.
Kholoud Al Ajarma – Palestinian anthropologist and award-winning photographer and film maker. She is a lecturer at the Department of Islamic and Middle Eastern Studies at the University of Edinburgh.
Catherine Charrett – Senior Lecturer in Global Politics at the University of Westminster. Before that Catherine taught International Relations at Queen Mary University of London.
—
Please note: Reserving a ticket does not guarantee entrance. Seats are allocated on a first-come-first-serve basis – once capacity is reached, we will not be allowing any further entries. Also, we will remind you about the event once registered, and send you the exact location for the event.
source https://www.eventbrite.co.uk/e/international-perspectives-on-apartheid-and-decolonization-in-palestine-tickets-505556522167