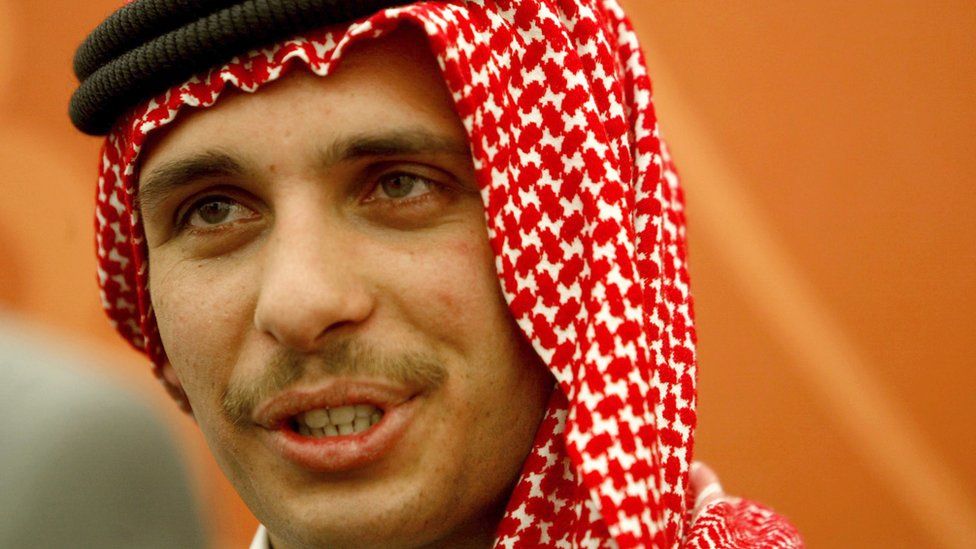 Prince Hamzah bin Hussein, the former heir to the throne of Jordan, has said he is renouncing his title of prince.
Prince Hamzah said his "personal convictions" were not in line with the "modern methods of our institutions".
The prince is the fourth son of the late King Hussein and younger half-brother of the ruling King Abdullah.
He was put under house arrest last year after accusing the country's leaders of corruption, incompetence and harassment.
In March, Jordan published an apology purportedly signed by Hamzah and asking his half-brother, King Abdullah for forgiveness.
In a statement posted to twitter on Sunday, Hamzah said: "Following what I have witnessed in recent years, I have come to the conclusion that my personal convictions which my father instilled in me, and which I tried hard in my life to adhere to, are not in line with the approaches, trends and modern methods of our institutions.
"From the matter of honesty to God and conscience, I see nothing but to transcend and abandon the title of prince. I had the great honour of serving my beloved country and my dear people over the years of my life.
"I will remain as I have always been and as long as I live, loyal to our beloved Jordan."

Who is Prince Hamzah?
The oldest son of the late King Hussein and his favourite wife Queen Noor, Prince Hamzah is a graduate of the UK's Harrow School and the Royal Military Academy at Sandhurst. He also attended Harvard University in the US and has served in the Jordanian armed forces.
He was named crown prince of Jordan in 1999 and was a favourite of King Hussein, who often described him in public as the "delight of my eye".
However, he was seen as too young and inexperienced to be named successor at the time of King Hussein's death.
Instead his older half-brother, Abdullah, ascended the throne and stripped Hamzah of the title of crown prince in 2004.
The move was seen as a blow to Queen Noor, who had hoped to see her eldest son become king.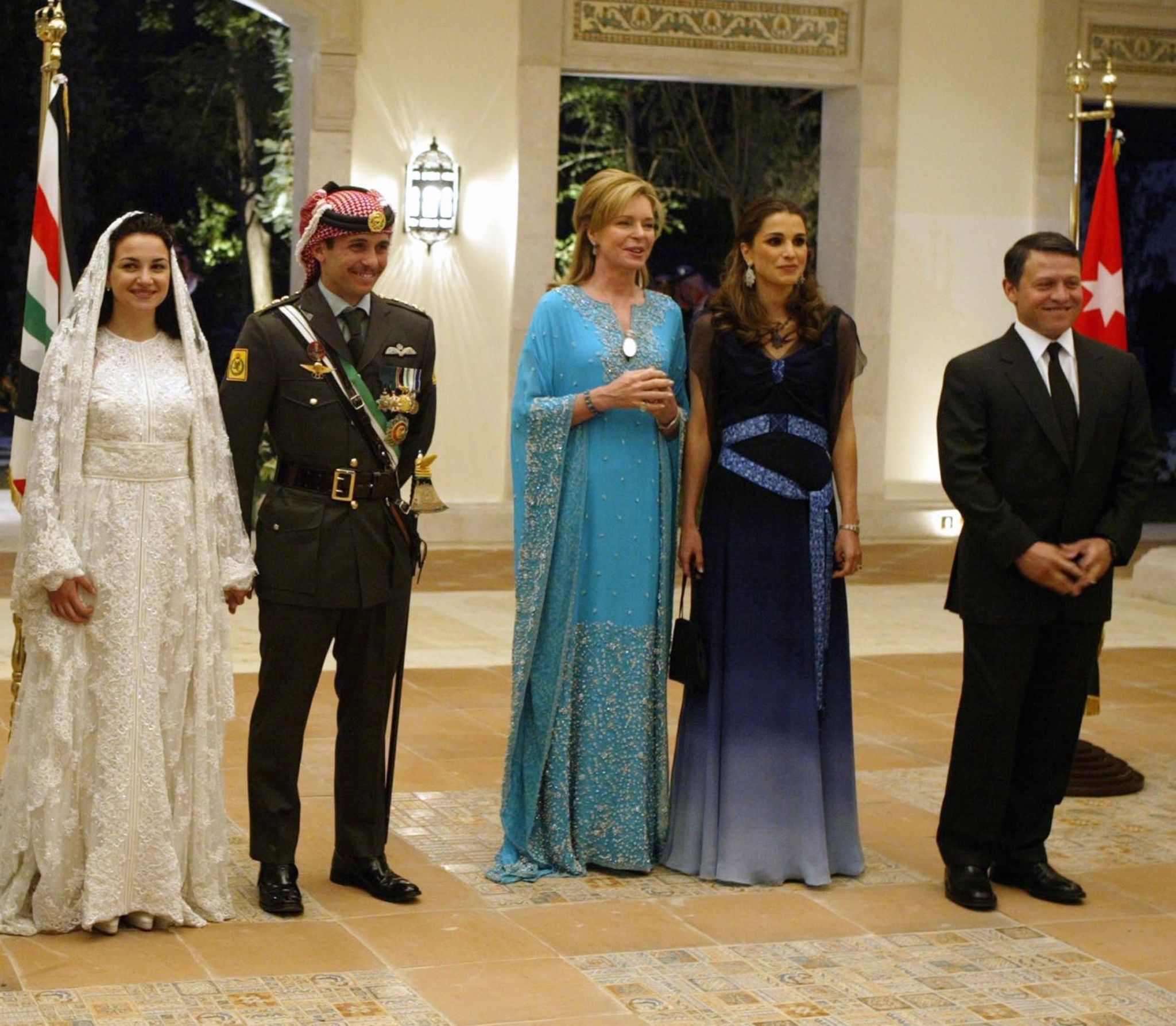 In April 2021, Hamzah released a video message in which claimed to have been placed under house arrest as part of a crackdown on critics and accused Jordan's leaders of corruption and incompetence.
It came after a number of high-level arrests said to be linked to an alleged coup plot.
Prince Hamzah denied any wrongdoing and said he was not part of any conspiracy.
The Jordanian military denied Hamzah was under house arrest, but said he had been ordered to stop engaging in actions that could threaten Jordan's "security and stability".
Abdullah later said in a televised address that the "sedition has been nipped in the bud" and that Hamzah was "with his family in his palace under my protection".
Two senior figures from the royal court were later convicted and sentenced to 15 years in jail over the alleged plot, though both also denied wrongdoing.
Prince Hamzah has rarely been seen in public since the incident, but in March the Jordanian royal court released a letter purportedly written by Hamzah to his brother.
"Last year, our beloved Jordan endured trying circumstances and a regrettable chapter in its history," it reportedly read.
"The months that have passed since have afforded me the opportunity to honestly look within and self-reflect, and I find myself compelled to write to you… hoping that we can turn the page on this chapter in our country's and our family's history.
"I have erred, Your Majesty, and to err is human. I, therefore, bear responsibility for the stances I have taken and the offences I have committed against Your Majesty and our country over the past years, culminating in the events of the sedition case.
"I seek Your Majesty's forgiveness, knowing that you have always been very forgiving."
source https://www.bbc.com/news/world-middle-east-60976314