21 January 2022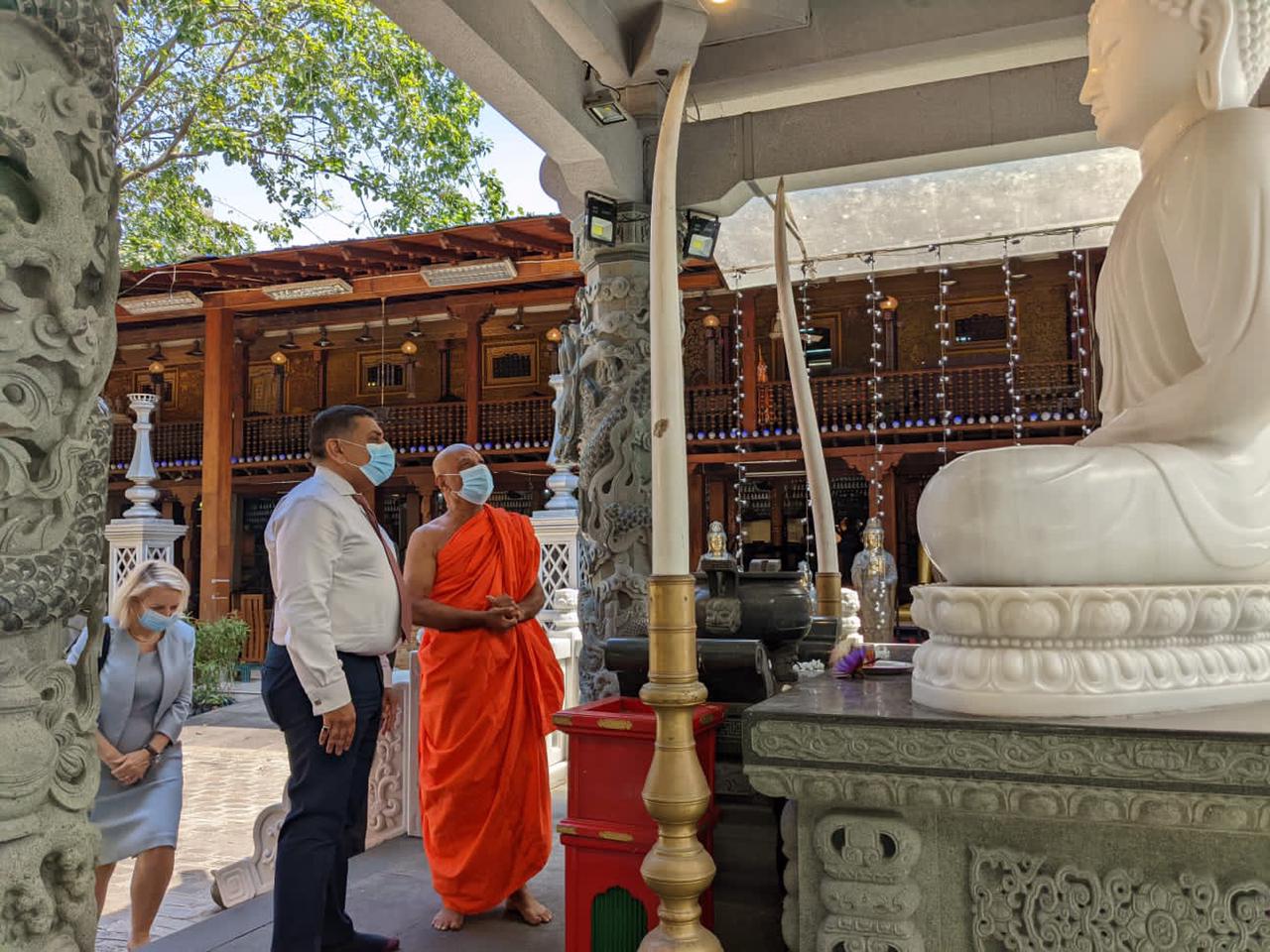 As part of a three-day tour of Sri Lanka, British Minister for South Asia, Lord Tariq Ahmad, made a visit to the Buddhist Gangaramaya Temple in Colombo and tweeted that "inclusivity of people of all faiths and beliefs defines the strength of a country's human rights".
His statement comes as Sri Lanka has faced increasing scrutiny for its repression of religious freedom and trumpeting of Sinhala Buddhist nationalism. Last year two damming reports were produced on religious freedom in Sri Lanka by the Cristian Solidarity Worldwide (CSW) and the U.S. Commission on International Religious Freedom which highlighted the degradation of religious freedom on the island.
Responding to these reports, former US for religious minorities during both the Obama and Trump administrations, Knox Thames has urged for international pressure and sanctions on Sri Lanka to force a change in the government's policy of religious persecution against Hindus, Christians, and Muslims.
The US report highlights the continued use of Sri Lanka's draconian Prevention of Terrorism Act to target Muslims and jail them for lengthy periods on trumped-up charges. The report further adds that there have been attempts to "reduce the visibility of Islam through the destruction of mosques and restrictive stances on religious clothing". Further measures to reduce visibility include restricting Islamic religious practices, such as a ban on burqas and the closure of Islamic schools.
The British minister also met with representatives of civil society and religious leaders including members of the Ahmaddiya community to discuss concerns over the plight of Muslims in Sri Lanka.
He also visited the historic Thirukoneswaram temple in Trincomalee.
source https://www.tamilguardian.com/content/inclusivity-all-faiths-defines-strength-countrys-human-rights-lord-ahmad-visits-buddhist