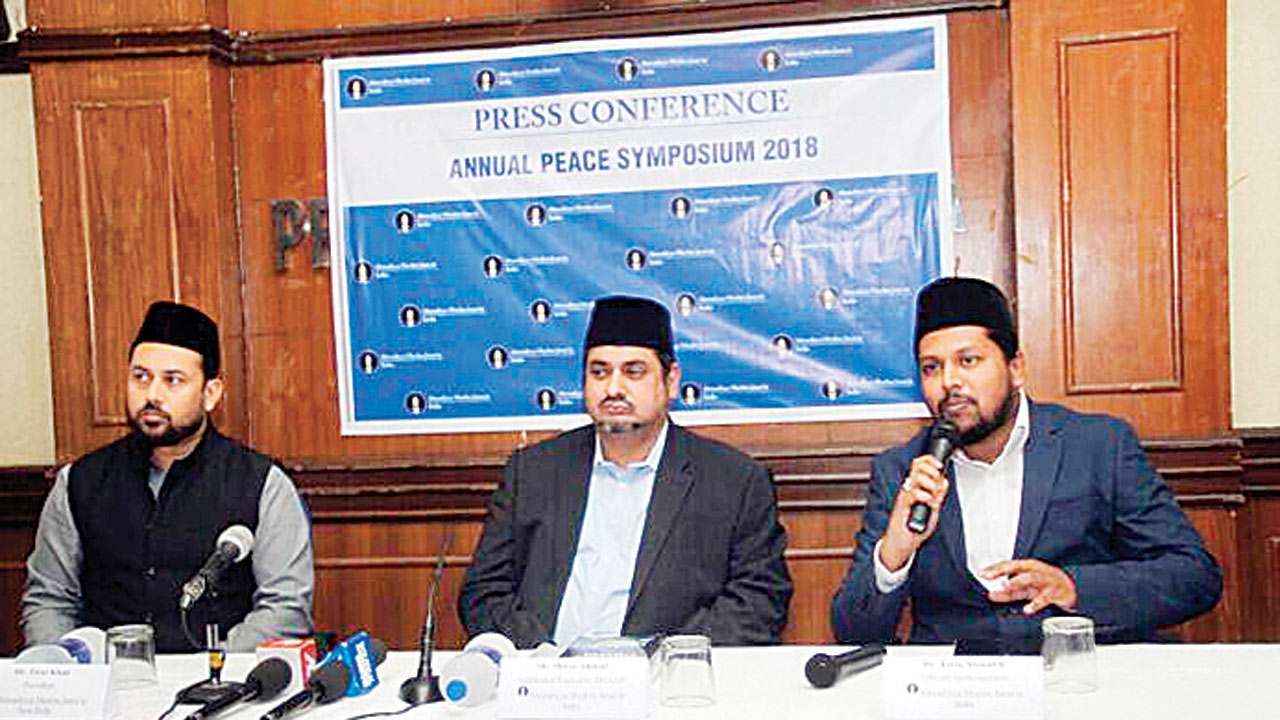 APS-2018
Experts and intellectuals from different fields expressed their views on the emergent need to establish peace in the world during a peace symposium organised by Ahmadiyya Muslim Community, Delhi at India Habitat Centre on Saturday. The topic was 'Justice In An Unjust World.
Speaking on the occasion, Firoz Ahmed Khan, president of Ahmaddiya Muslim Community said, "The world is today hurtling towards a big disaster and it is not improbable that this might happen in the form of Third World War.
Therefore being an international community of Islam that promotes peace, love and brotherhood, we term it our responsibility to call all and make efforts for the establishment of World Peace." Despite the community being quite small, we have been consistently spreading the message of peace in the world and our hearts feel the pain and tribulations of the troubled humanity at large. This symposium is an example of the efforts made by the community across various cities of India," he further said.
Siraz Ahmed, additional director of the Delhi chapter, meanwhile, said that small-scale wars are flaring up across the world.
source:
dnaindia.com