Source: The Guardian
Mary McAleese says approach came while inquiries into child abuse involving Catholic church were under way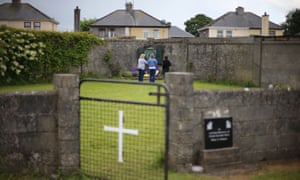 The Vatican sought a deal with the Irish state in 2003 to keep church archives closed, according to former president Mary McAleese.
The approach from the Vatican came at a time when two statutory inquiries were under way into child abuse involving the Catholic church.
McAleese said the matter was raised with her during a private meeting with a high-ranking Vatican official while she was on a state visit to Italy.
It was "one of the most devastating moments of my presidency", she told the Irish Times.