One man I met was wearing a blue T-shirt with the slogan 'I Choose Leave' printed on the front. It must have been intended for the British Brexit campaign but had ended up being sold in Baghdad where its slogan has a different implication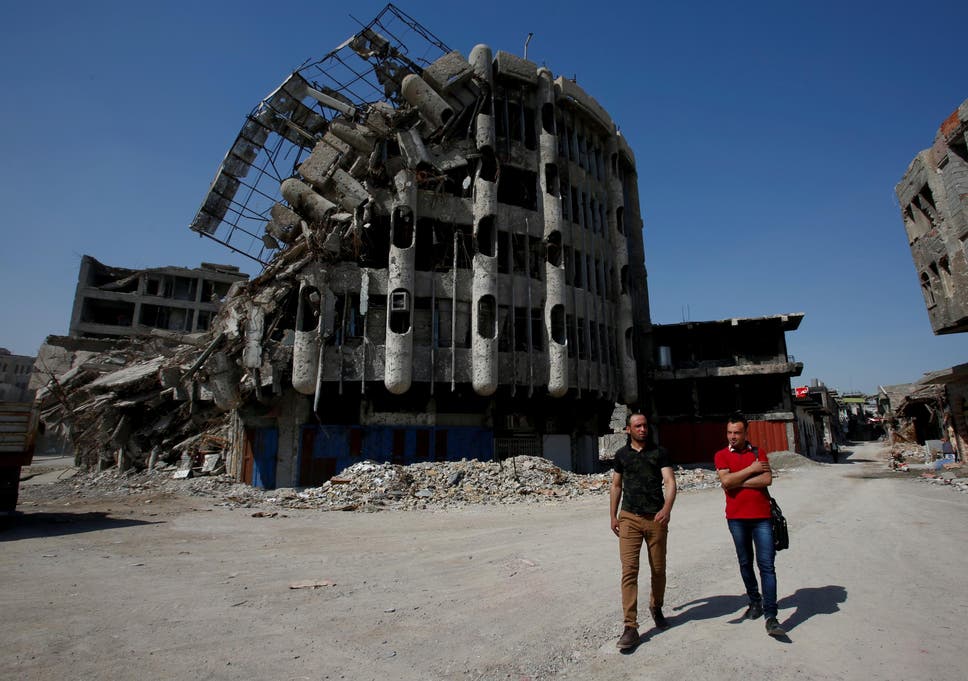 Iraq was until recently the most dangerous country in the world. When sectarian killings were at their height 12 years ago, a hundred people were being slaughtered every day. Young men were particularly vulnerable and would sometimes have a small symbol, such as an olive tree, tattooed on their skin so that their bodies could be identified even if their faces were mutilated beyond recognition by their killers.
Gruesome memories are still fresh in the minds of Iraqis: as recently as 2014, columns of Isis fighters who had just captured Mosul were advancing speedily towards Baghdad, posting online revolting videos of their massacres to terrorise and demoralise anybody resisting them.
It is scarcely surprising that people in Baghdad are only slowly readjusting to the swift ebbing of violence since the recapture of Mosul and the defeat of Isis a year ago. Iraq is now suffering less violence than at any time since the US invasion of 2003. Better still, the country may be coming to the end of a 40-year period of foreign and civil wars.
more:
https://www.independent.co.uk/voices/iraq-danger-recovery-isis-war-us-syria-jihadis-a8422571.html