Bambang Muryanto

The Jakarta Post
Yogyakarta |

Mon, May 14, 2018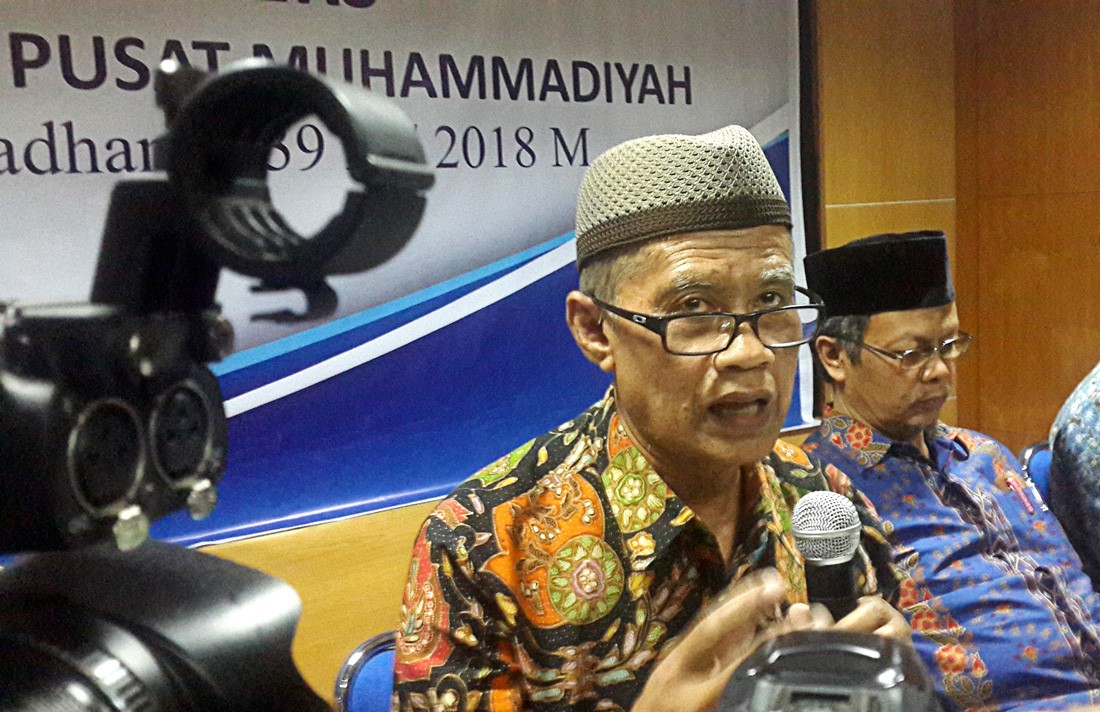 Fighting against terrorism: Haedar Nashir, the chairman of Muhammadiyah, Indonesia's second largest Islamic organization, condemns on Monday the suicide bombings that hit three churches in Surabaya, East Java. (JP/Bambang Muryanto)
Haedar Nashir, a central executive board member of Muhammadiyah, Indonesia's second largest Islamic organization, slammed the suicide bomb attacks at three churches in Surabaya, East Java, and expressed its condolences to victims of the incidents.
"These were barbaric acts whatever the motives were. Muhammadiyah cannot tolerate terrorism," Haedar told journalists on Monday.
He hoped the terror attacks in Surabaya would neither divide society nor disrupt the lives of the religious in Indonesia.
"We want all parties to stay calm and not build negative assumptions that can lead people to becoming increasingly suspicious of each other, or get into social sentiments, which will lead our country and nation to disruption,"  said Haedar.
He hoped the police and the government could investigate the suicide bombing attacks in Surabaya thoroughly, objectively and transparently. The government also needs comprehensive solutions so that similar incidents will not happen in the future anymore, he added.
"Radicalism cannot be fought by using deradicalization, because you cannot use violence to beat violence," said Haedar.
He hoped the House of Representatives could immediately finish the revision of the 2003 Terrorism Law because Indonesia needed a strong law to combat terrorism.
"Is it very difficult for the House to revise the 2003 Terrorism Law? I don't agree with the [government's] plan to issue a government regulation in lieu of law [Perppu] on terrorism," said Haedar.
President Joko "Jokowi" Widodo said earlier if the House failed to complete the Terrorism Law revision, the government would issue a Perppu. (ebf)
source: