Sirul Azhar Umar is in detention where he must prove that he did not mastermind the killing of the former lover of the ousted Malaysian PM's confidant
As Najib Razak was fighting the election that would end his controversial prime ministership of Malaysia, a former official of his political party quietly entered Australia's Villawood detention centre to visit an inmate at the centre of one of the biggest scandals of Najib's reign.
Two weeks ago, Datuk Khairul Anwar Rahmat, the former head of Najib's United Malay National party's youth wing, flew to Sydney and, with the approval of Australia's department of home affairs, went straight to meet in private with Sirul Azhar Umar, a former police commando and hitman.
In 2009, Sirul was convicted in Malaysia and sentenced to death for the sensational murder of a Mongolian woman, Altantuya Shaariibuu, in a case widely suspected to have links to Najib. A source told the Guardian that the Malaysian visitor was in Australia to deliver a message to his countryman: "Don't say anything".
Sirul is under pressure from Australian authorities to prove he did not mastermind the killing if he is to be deemed not a threat to the Australian community and granted a protection visa. His case is due to he heard within months and questions remain over whether he will be willing to implicate others in order to secure freedom in Australia for himself.
The killing of Altantuya Shaariibuu
One night in October 2006, Sirul and another member of Najib's elite security contingent kidnapped and killed Altantuya Shaariibuu.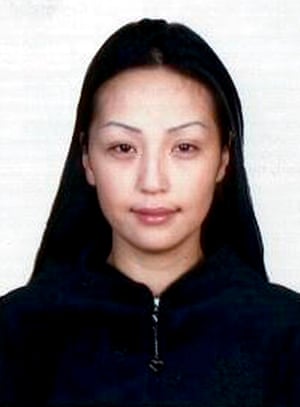 Altantuya, a Mongolian translator, was the former lover of Najib's adviser and confidant, Razak Baginda.
She was abducted in front of Baginda's Kuala Lumpur home and driven to a remote clearing on the outskirts of the city. There she was shot dead with a high-powered semi-automatic gun and her body destroyed with military grade explosives.
Sirul and his fellow officer were found guilty of the murder in 2009 but no motive has ever been established. Neither of them had met Altantuya until they forced her into the back of a car. They had been directly engaged by Baginda to stop her harassing him for an alleged US$500,000 she claimed she was owed for her assistance in negotiating a French submarine deal.
The crime dogged Najib's time in office – but a direct link between him and the murder has never been established. Najib has always denied any involvement or ever knowing Altantuya.
more:
https://www.theguardian.com/world/2018/may/11/time-running-out-for-malaysian-hitman-who-could-link-najib-razak-to