Source: BBC News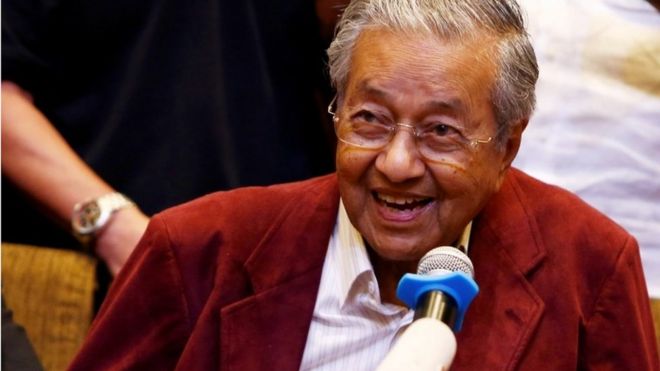 Mahathir Mohamad has been sworn in as prime minister of Malaysia after his shock election victory, 15 years after he stood down.
After taking the oath at the Istana Negara palace in Kuala Lumpur, he told reporters his focus would be on the country's finances.
The former strongman has become, at 92, the world's oldest elected leader.
He came out of retirement and defected to the opposition to take on and beat former protege Najib Razak.