Source: The Independent
Would the consensus binding the Labour front bench to the Daily Mail in Windrush outrage stretch to Muslims of Pakistani and Bangladeshi origin?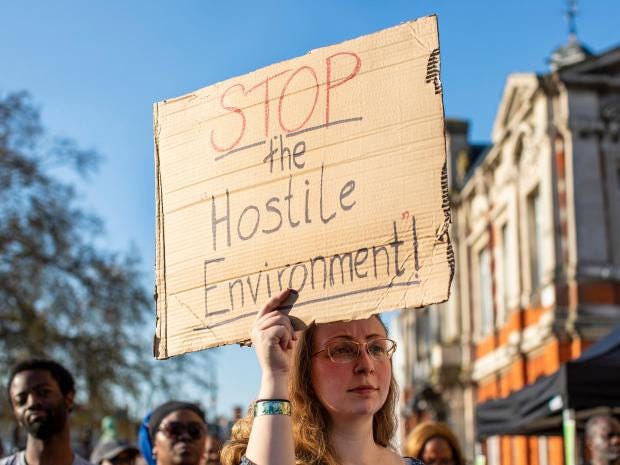 On the eve of Amber Rudd's latest make-or-break Windrush statement, a colleague chips in his twopenn'orth.
Sajid Javid clearly wants to help – though whether it's to help save the home secretary or help finish her off is harder to call.
Either way, in a Telegraph interview, the son of Pakistani immigrants considers the abomination from a personal perspective. When he heard about Windrush, he says, "I thought that could be my mum, my dad, my uncle … It could be me."