Source: The Guardian
BY Owen Bowcott Legal affairs correspondent
Ashers bakery to challenge ruling that its refusal to bake cake was discriminatory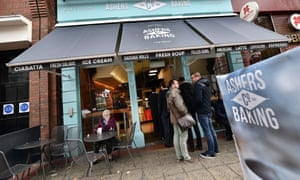 A bakery run by evangelical Christians is to launch a fresh attempt to overturn a £500 award made against it for refusing to bake a cake promoting same-sex marriage.
Ashers bakery, which has branches in Northern Ireland and is financially supported by the Christian Institute, is taking its claim to the supreme court on Tuesday, which is sitting in Belfast this week.
The firm has twice been found to have discriminated on the grounds of sexual orientation after it cancelled an order by a gay activist in 2014 for a cake decorated with the slogan: "Support gay marriage".