Source: Huffington Post
Three Kansas men on trial in a domestic terrorism case are trying out arguments that wouldn't fly in other terrorism cases.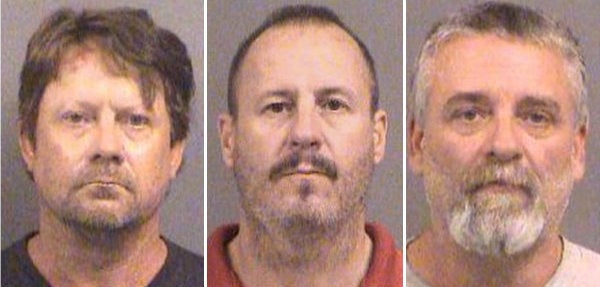 WICHITA, Kan. — The defense attorneys for three men from rural Kansas charged in a terrorist plot to murder Muslim refugees have begun building their defense against federal charges that could send the men to prison for life.
One key argument: They're idiots.
Patrick Stein, Curtis Allen and Gavin Wright are currently on trial in Wichita, charged in a plot to use bombs to kill Somali immigrants living in an apartment complex in Garden City around the time of the 2016 election. The prosecution rested on Monday following testimony from an FBI informant as well as an undercover officer who posed as an arms dealer and extensively interacted with Stein about his plot to blow up a Muslim community.
HuffPost was the sole media outlet in attendance last week during testimony from an undercover officer identified as "Brian." During cross-examination, Rich Federico, a federal public defender representing Allen, asked why the FBI didn't inform the local police department about the domestic terror plot, so that local officers could knock on the plotters' doors and, essentially, tell them to cut it out.