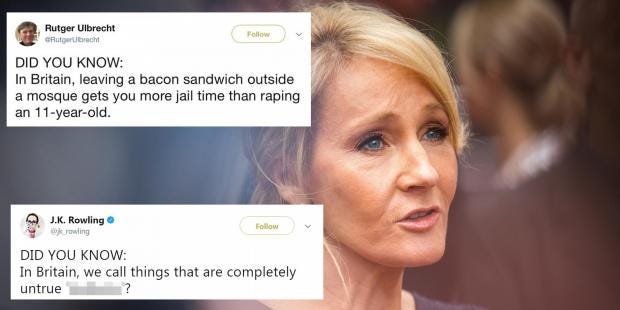 J.K Rowling is the undisputed queen of Twitter.
When she isn't replying to Donald Trump or Theresa May, she is making astute points aboutsexism and terrorism.
Basically she makes every single one of those 140 characters matter. What else would you expect from a best-selling author?
Her latest takedown is another example of why the Harry Potter creator is such an important voice on the platform.
After noticing a quite frankly ridiculous lie from an Islamophobic user, she replied with this: