Source: BBC News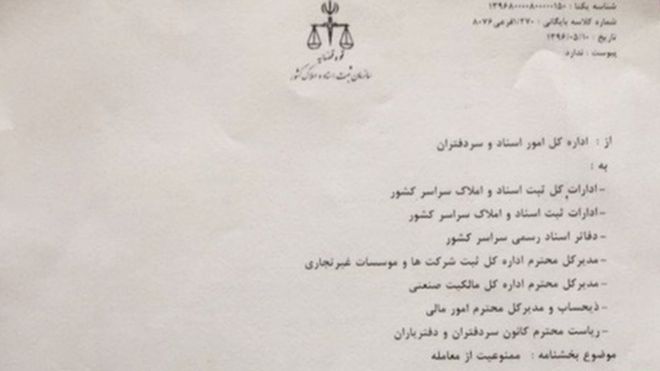 The BBC has called on the Iranian authorities to reverse a new order that appears to effectively freeze the assets of its staff in Iran.
BBC World Service Director Francesca Unsworth said it deplored the apparent "targeted attack" on BBC Persian staff, former staff and some contributors.
She said the order was preventing staff from selling or buying property, cars and other goods.
BBC Persian, which broadcasts on TV, on radio and online, is banned in Iran.
In recent years staff and their family members have been routinely subjected to harassment and intimidation by the Iranian authorities.