Source: BBC
President Donald Trump asked FBI chief James Comey to drop an inquiry into links between his ex-national security adviser and Russia, US media report.
"I hope you can let this go," Mr Trump reportedly told Mr Comey after a White House meeting in February, according to a memo written by the ex-FBI director.
The memo was written immediately after the meeting, a day after Michael Flynn resigned, according to media reports.
The White House has denied the allegation in a statement.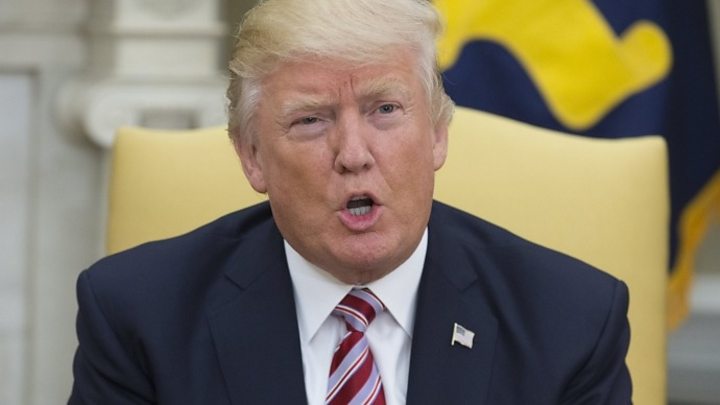 "The president has never asked Mr Comey or anyone else to end any investigation, including any investigation involving General Flynn," it said.