DAILY SABAH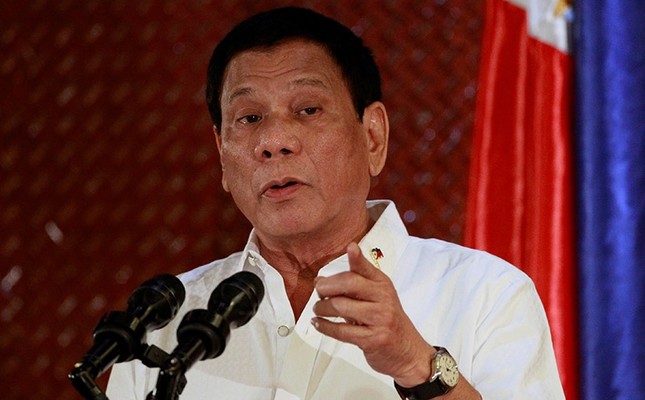 Philippine President Rodrigo Duterte gestures while addressing families of the 44 Philippine National Police-Special Action Force (PNP-SAF) members who were killed in a 2015 police operation. Jan. 24, 2017. (Reuters Photo)
The Philippines' controversial President Rodrigo Duterte, known for his extrajudicial killings of drug dealers, insulted on Tuesday the Catholic Church, which he blamed for being corrupt.
In a video which surfaced on Tuesday, the Philippino president says , "I challenge the Catholic Church, you are full of sh*t" during his speech in Malacanang, the Philippines, while talking to the families of the Special Action Forces who died in Mamasapano in 2015.
During his speech, Duterte blamed the Church for sinful acts.
He also attacked Bishop Emeritus Teodoro Bacani, former head of the Diocese of Novaliches, claiming that Bacani had two wives, like him.
Duterte has encouraged law enforcers to be hard on criminals and has assured them he would back them and pardon them if they are convicted of committing human rights violations while battling criminals.
MORE: