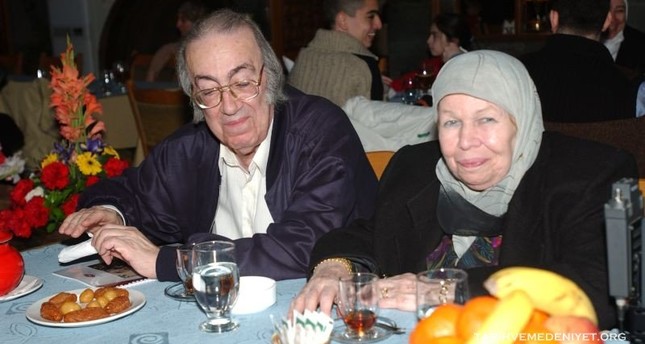 The new heir to the throne of the scattered Ottoman dynasty, which once ruled the strongest empire in the world, has witnessed the horrors of the Syrian civil war since 2011 in his native Damascus.
Dündar Abdülkerim al-i Osman, the oldest male member of the Ottoman family, is the next in line to become the 45th head of the family after the previous head Osman Bayezid Osmanoğlu, the great grandson of Sultan Abdülmecid I, died at the age of 92 in New York on Friday.
"Prince" Dündar Abdülkerim was born in Damascus in 1930 as the Ottoman family was expelled from Turkey when the Caliphate was abolished on March 3, 1924; couple of months after the Republic of Turkey was founded on Oct. 23, 1923. The sultanate had been abolished on Nov. 1, 1922. Prince Dündar's grandfather Prince Mehmet Selim had first settled in Damascus (then under French rule) and later Lebanon's Jounieh after the exile. Dündar is the son of Prince Abdülkerim, the grandson of Ottoman Sultan Abdülhamid II, and Princess Nimet, who is of Lebanese Maronite descent and converted to Islam after her marriage. Ekrem Buğra Ekinci, a history professor at Marmara University and a Daily Sabah columnist, explained that Prince Dündar is the first head of the Ottoman family whose parents got married while in exile.
more:   http://www.dailysabah.com/turkey/2017/01/10/new-heir-to-the-former-ottoman-throne-witnesses-horrors-of-syrian-civil-war-in-damascus