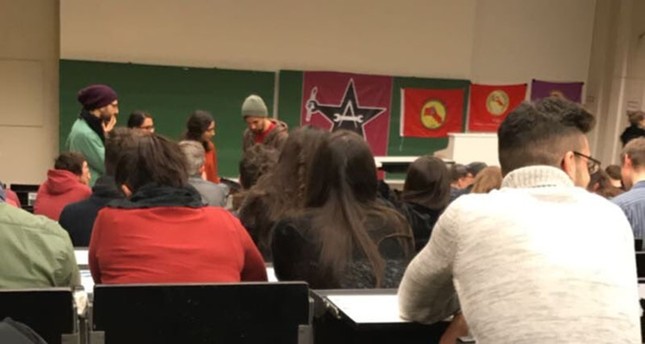 Photo courtesy: @1almanyali
Sympathizers of the PKK, which is officially classified as a terrorist organization by Germany and the EU, made propaganda at the Technical University of Berlin on Thursday leading many to question their influence within German educational institutions.
A banner with the title "Resistance means life", showing PKK terrorists dancing in a circle with several upcoming PKK meetings listed below, went viral on social networks. All of the forthcoming meetings are due to be held at the Technical University of Berlin.
PKK supporters are known to use propaganda and recruit at German state universities without any restrictions. Why the university administration allows such events, even indirectly supporting in some cases through allowing the advertising, remains unclear.
The latest invitation included a film screening of "My whole life was a fight" and a speech entitled "Kurdistan on the move", in which the role of the PKK terrorist organization is played down.
Mustafa Yeneroğlu, Chairman of the Parliament's Human Rights Investigations Committee and Justice and Development Party (AK Party) Istanbul Deputy, also criticized the university's behavior and German authorities.
more: