By Central Desk
April 26, 2022
By Shazia Anwer Cheema
–
"Trust me. We are on the right path at right time and at the right place. Nothing is more precious than Rome—not you—not me and not the Empire itself. We the Romans are not made to be defeated and barbaric tribes could not dare to face our wrath".
These were heroic words of Roman General Varus while responding to his troops who suggested not to go deep into the thick Teutoburg forest without having an understanding of the depth and contour of the land. Gallantry, bravery, heroism, and valor are gifts but sometimes become curses when someone takes the wrong decision in the wrong place like self-praised and over-confident General Varus. Nobody can deny his gallantry skills but the same skills in September of 9 AD cost the purge of half of Rome's Western army in the Teutoburg German forest. This battle virtually made the German Empire—- A story of bygone days. Over 25,000 soldiers were chopped like vegetables by Germanic tribes. Varus committed suicide after realizing what his over-confident behavior had done with his followers—his soldiers. This historic event suggests to war historians that sometimes people with exceptional bravery can compromise their nation if they are obsessed with self-praise and living in Fool's Paradise.
We have seen in history that stiff behavior and lack of listening to others and considering "I am the only solution" can result in rising of people like Adolf Hitler in human history. Self-praise sometimes develops serious psychological problems and it can bring arrogance, narcissism, self-absorption, selfishness, boastfulness, bragging, conceit, egoism, immodesty, pride, self-aggrandizement, self-centeredness, vainglory, vanity, self-admiration and these traits ultimately result in vainness in personality. We also see in history that the personality having the traits of "me and only me" has strong inclinations to establish cults and successfully finds followers having blind faith in their Leader.
The majority of Cult leaders had been diagnosed with schizophrenia, drug abuse, and bipolar disorders. The dominant characteristic in cult formation is being a functional addict. As substance use deprives the human cognitive system of prevailing reality and transfers the human brain into a subjective reality, construed by the cult leader, another astonishing resemblance between all the cults is dependence on illusive hopes based on human vulnerabilities. It is also observed that all cult followers are not practically addicted to any substance but sing the same tune as their cult orchestra is paying with extensive repetition. Cult followers mainly get detached from ideas, and information that contradicts their preaching. This phenomenon can be studied as a trance, a state of mind in which followers kept nurturing the imposed illusion.
Cult leaders are not dependent on leadership qualities on the contrary they pray on fan-following. A liking without question, followership without reason and logic. That's why we have experienced different cults throughout history following the same parameters of inclusion, exclusion, and repetition. Substances like, hash, magic mushroom, magic honey, and many other things become norms for the followers. It is also observed that detachment from reality does not primarily require substance use or abuse, it could be a state of mind and can be imposed upon oneself.
The reason I am digging deep into the mechanism of cult formation is an obvious situation we are facing today. We are experiencing cult traits all over on social media, a highly polarized intolerant breed, not ready to listen to logic. I am sure in my capacity that they are not using any substance but ironically showing all signs of a functional addict. The blind following of their leader is a mystery that needs to be solved. What their cult leader is offering them is that they become numb to the objective reality.
I personally believe the illusion of utopia is a key factor, the idea of a land with no evil in it is an ancient idea hence unachievable, the promise of all goodwill prevail sounds tempting but States do not function like that. A state is a combination of good and bad as we all human beings are, state-run on short term and long-term agendas, the state needs time to process these hidden and open agendas. The sovereignty of a state depends upon trust in state pillars.
In pursuit of an unreachable fairyland, Imran Khan's followers are bulldozing all diplomatic and strategic State norms. Pakistan is on the verge of being isolated from the rest of the world. A bombardment of propaganda against the sovereignty of our country is staring right at our faces. The idea, Imran Khan manifesting rather infusing in his followers via repeated lies is that this is the fight between good vs evil, and in this ruthless quest he is targeting the very core of our country.
Cult followers as I have mentioned above are numb to objective reality mainly, they are continuously detached from their existing realities by living in an echo chamber. An echo chamber engineered by Imran Khan where similar ideas float in the vacuum and reach the ears again and again with intensified density. The semiotic noise of Imran Khan's Echo Chamber is so high that it engulfed the sanest minds even the minds who are seasoned, even served the sovereignty of their country. Unfortunately, we are witnessing that Imran Khan or Gen Varus are capable of manipulating the minds of hardcore soldiers. I was shocked that a number of former Lt. and Maj. Generals had to release their videos that they were not involved in abusing their own Army and their audios that are on social media were cheap-fake work. Why did they need it at first stance? Because many former top military officials had been talking on television screens, writing articles on Op-ed pages, and participating actively in social media as a pro-PTI stance. As per demand, they have been calling all opposition corrupt and useless and now they are not ready to step back from their narratives.
They were doing it because Imran Khan had purposefully been raised as the only honest and clean person in Pakistani society during the last 10 to 12 years. Now same Imran Khan is threatening state institutions and his followers are abusing Pakistan Army and its Chief. What to say now? How do get out of this situation? Why this had not been foreseen? The worst role was played by ex-servicemen society whose top man Maj Adil has already left the country for the United Kingdom. I had been following social media and it was distasteful that even serving junior officials had been posting pro-Imran posts when he was prime minister and had been abusing the whole opposition forgetting the fact that today's opposition is tomorrow's government and serving officials must not involve in politics. Now politicizing has become so intense that they are daring to criticize their own institution because Imran Khan is indirectly saying that all including the military was involved in a foreign conspiracy against him. What an unfortunate end of the goody-goody game of abusing opposition leaders.
Almost a year ago I wrote in one of my articles that I am looking at a "Communication Corps" in our military. A full-fledged Corps working solely to fight against communication warfare, what I fear was that a hybrid "Slur Brigade" will emerge and tarnish the entire fabric of our society. And look that is what's happening, Imran Khans Slur Brigade is slaying anyone and anything coming in his quest of being an ultimate savior.
Our young generation suffering from echoes of false hope and mystified promises targeting our real saviors. The slur brigade is cursing our judiciary, our diplomats, and our soldiers among all other functional tools. This is a catastrophic situation and needs a military-grade strafing, to curb this anti-state narrative. I fear Imran khan is playing havoc with this country, and this is the right time to un-clutch our population from this cult.
The social media echo chambers must be dismantled and as said by COAS Gen Bajwa that it will not be tolerated anymore.
A few hundred social media warmongers are a source of chaos in the society, there must be a counter-strategy to unveil the mechanism of their function, it is time to tell the difference between a cult holder and a true self-less leader, it is not late to expose that problem cannot be solved by lucid dreaming, they need time and effort above all patience to achieve.
Historians believe that General Varus was suffering from self-praise and his over-emphasized "Trust me, we are on the right path at right time and at a right place" cost the lives of over 25,000 soldiers. Therefore, we understand that the wrong decision at the wrong time and at the wrong place could be disastrous and the bravest generals in war history like Sun Tzu who is the author of "The Art of War" believes that war is not a mix of courage and emotions rather it is an art—-an art of surviving along with your brigades unless martyrdom is left as the only way for an honored-soldier. Politics is no less than a war and Imran Khan took always wrong decisions at the wrong time. Hiring people, throwing them out, promising people a better future, threatening opposition when it was needed for legislation, depending upon remittances instead of creating a solid economy, taking more loans to pay off previous loans, and having mistrust for everybody are some of his wrong decisions at a wrong time.
His opponent claims that Imran Khan has a habit of listening to nobody (like General Varus) and keeps driving the country into further danger due to his reckless and erratic behavior. COAS General Bajwa when confronted with harsh questions about the state of the economy during his LUMs Lahore visit, he had to indicate to participants that "Khan does not listen to anybody". If we do not listen to anybody then there are many Teutoburg forests around us from where we would never come out in one piece.
According to my understanding, the day Imran Khan made fun of COAS Bajwa by saying that Gen Bajwa suggested him not to call PDM chief Fazal-ur-Rehman Diesel but Khan called Fazal-ur-Rehman, "diesel" over eight times. This was the first message to his followers that he does not listen and care and respect what the chief of the army is suggesting. I understand that COAS being a responsible person was trying to tell Imran Khan that calling names and abusing opposition leaders could be harmful to the country because they also had followers and such behavior of Khan would surely divide the country. The message of Gen Bajwa was a sane voice but who listens when everybody around Imran Khan is delusional. Now people are fearing that the political divide had crossed the limits and had become hate for each other. Unfortunately, ex-army men who should have given a shut-up call to Imran Khan over his candid taunting of Gen Bajwa kept praising their leader. The divide is so deep and dangerous that it would surely affect decades to come.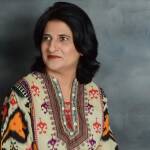 Note: Writer Shazia Anwer Cheema is a Prague-based author, columnist, and foreign affairs expert who writes for national and international media. She is a doctoral student and researcher in semiotics and philosophy of communication at Charles University in Prague. She can be reached at her: Twitter @ShaziaAnwerCh Email: shaziaanwer@yahoo.com
Disclaimer:
The views and opinions expressed in this article/Opinion/Comment are those of the author and do not necessarily reflect the official policy or position of the DND Thought Center and Dispatch News Desk (DND). Assumptions made within the analysis are not reflective of the position of the DND Thought Center and Dispatch News Desk News Agency.
source https://dnd.com.pk/history-remembers-brave-and-intelligent-and-curses-brave-and-fools/267656