Bengkulu, Mitratoday.com-On Friday, June 11, 2021 at 10:00 a.m., the Indonesian Ahmadiyah Congregational Group of Bengkulu Province located in The Black River Hamlet of Pasar Pedati Village, Pondok Kelapa District, Bengkulu Tengah Regency carried out social service activities of the distribution of Masks and Sembako (basic needs such as rice, sugar, oil) to local residents led by mubaligh Nu'man Ahmad.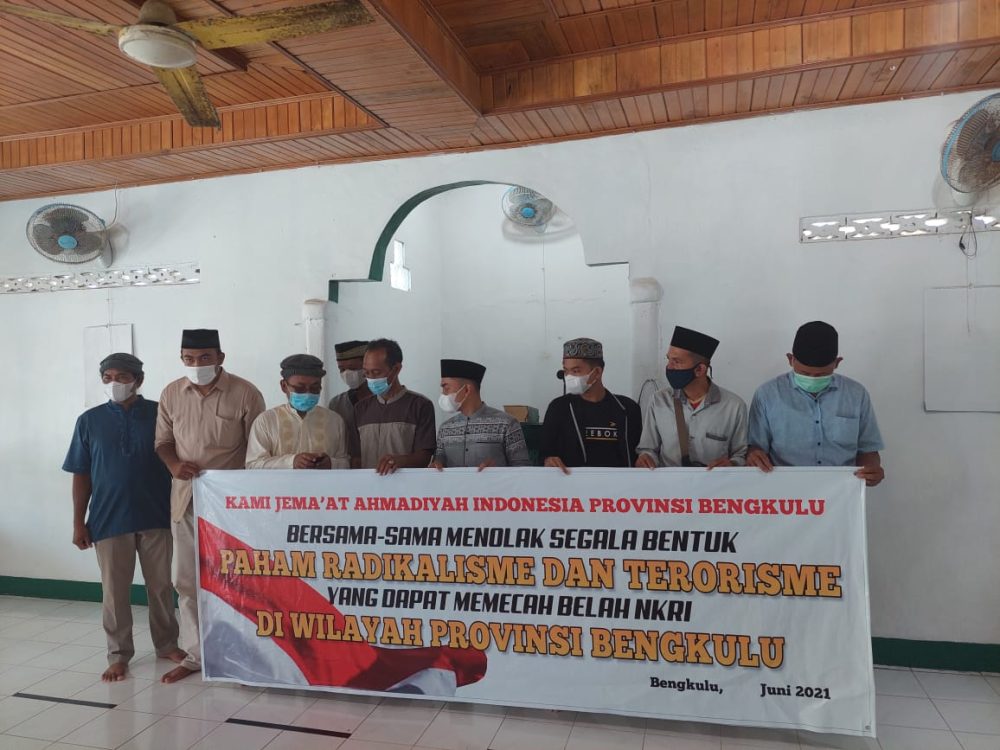 With the Theme of Religious Organization, Jama'ah Ahmadiyah Indonesia Bengkulu Province follows the direction of the government in religious and social life.
"This activity is a form of support to the Government and TNI-Polri in handling the Covid-19 Pandemic." Nu'man said.
The activity ended with a declaration and testimony themed "We Indonesian Ahmadiyah Jama'ah Group of Bengkulu Province strongly reject radicalism and terrorism and support the TNI-Polri in maintaining Harkamtibmas." (peaceful co-existence?)
Nu'man Ahmad as Mubalig / imam assigned in Bengkulu to implement religious activities of the Ahmadiyya Mosque with the Chairman of his Mosque Syamsul Rizal.
EDITOR'S NOTE: google translate being used. (seems google does not know what is Hakmantibmas, sorry)
source Kelompok JAI Bengkulu Gelar Sosialisasi Cegah Covid Dan Deklarasi » Advertorial, Bengkulu, BENGKULU, Headline » MITRATODAY