NR: 1 : Köfte, Turkey
The quintessential Turkish meatball can be enjoyed both as street food and as a great dish to eat at a restaurant. Or just make it at home! There was even a discussion that the Swedish meatballs are based on the Turkish dish
Swedish meatballs based on Turkish recipe, country's official Twitter account says
BY DAILY SABAH
ISTANBUL FOOD APR 29, 2018
Swedish meatballs served at an Ikea restaurant (Reuters File Photo)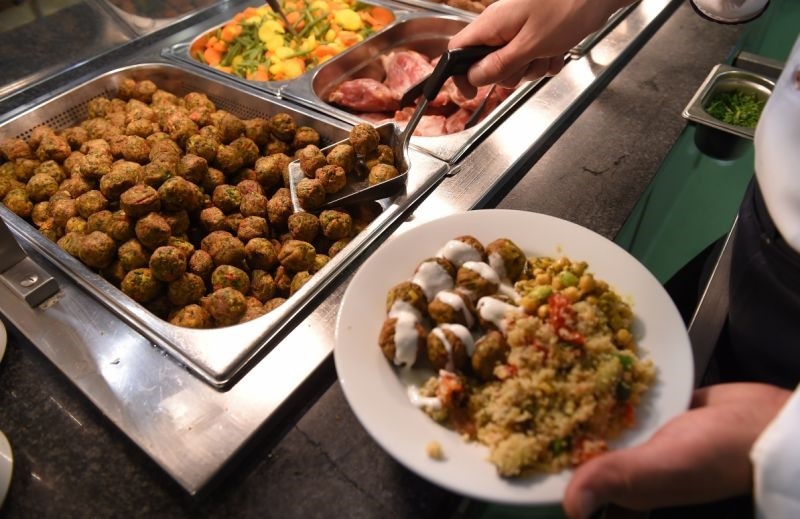 World-famous Swedish meatballs are actually based on a Turkish recipe brought by a king in the 18th century, the official Twitter account of the country said in a post on Saturday.
"Swedish meatballs are actually based on a recipe King Charles XII brought home from Turkey in the early 18th century. Let's stick to the facts!" the message said.
Annie Mattson, a researcher at Uppsala University told the Anadolu Agency that the king spent some years in exile in the Ottoman Empire after losing a war with the Russians and lived in Bender, Moldova for around five years.
After deciding to return home, the king brought a number of Turkish specialties from Istanbul, including meatballs, coffee and a stuffed cabbage dish.
Charles reigned from 1697 to 1718 and while living in Bender, then-Ottoman Sultan Ahmet III bought some Swedish women and children held by the Russians and handed them over to the Swedes, which boosted relations between the two countries.
Köttbullar, known as "köfte" in Turkish, Swedish meatballs are a popular delicacy and are sold at Swedish furniture giant Ikea stores around the world.
Turkish meatballs are made with ground beef and ground lamb, and also contain other ingredients such as onions, eggs, bread crumbs, parsley and seasoning.
SOURCE FOR THIS AND ALL THE OTHER FAVORITES !
https://www.dailysabah.com/gallery/top-30-best-traditional-foods-of-the-world/images?gallery_image=34612