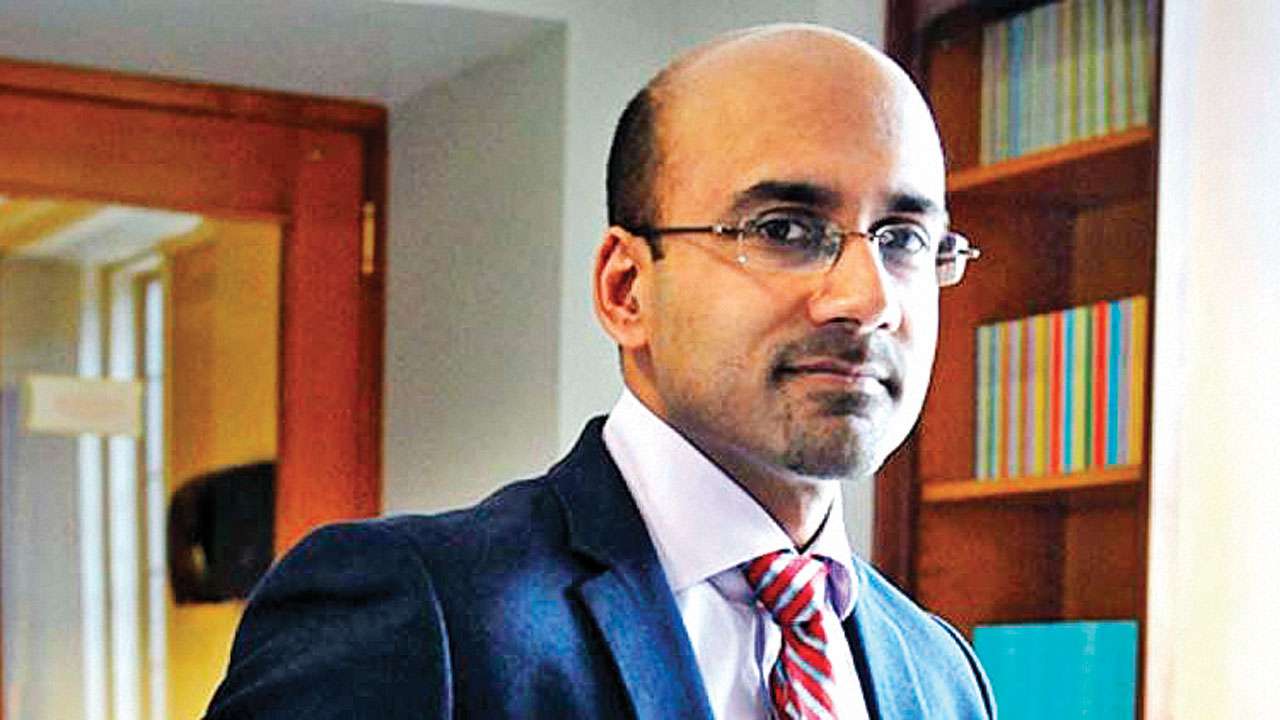 Atif Mian Atif Mian was identified by the IMF as one of the 25 young economists who will shape the global economy
India has hit out at Pakistan for removing Prof Atif Mian, a distinguished economist at Princeton University, from its Economic Advisory Council just because he belongs to minority Ahmadiyya faith. Speaking at the United Nation's Human Rights Council, First Secretary at Indian mission in Geneva, Mini Devi Kumam said, "The extent to which fundamentalism has been mainstreamed in Pakistan is evident from the fact that a member of the Economic Advisory Council was asked to step down by the new government only because of his Ahmadi faith."
Atif Mian, a Pakistani-American economist and the first person of Pakistani origin to rank among the top 25 young economists of the world, was removed by the new Imran Khan government following pressure from the right-wing extremist group. Atif landed in controversy since he is an Ahmadiyya who are considered non-Muslims in Pakistan.
The International Monetary Fund (IMF) has identified Atif as one of the 25 young economists who the world body expects will shape the world's thinking about the global economy. The Economic Advisory Council of Pakistan is a non-constitutional and independent body formed to give economic advice to the Government of Pakistan, specifically the Prime Minister.
India highlighted the conditions of Muslim minorities in Pakistan and said they have been reduced to second-class citizens. The first secretary said, "In its obsession with puritanism, it has unleashed systematic persecution against its own Muslim minorities including Shias, Ahmadiyas, Ismailia and Hazaras, who have been reduced to second-class citizens." It also highlighted the conditions minorities such as Hindus, Sikh and Christian and said: "abductions, forced conversions and marriages of minority – Hindu, Sikh and Christian – women including girls are routinely carried out in Pakistan."
Pakistan has the dubious distinction of having more cases of persecution under blasphemy laws than the rest of the world put together.
India was replying in its "right to reply" after Pakistan raked up Kashmir. India said, "The world does not need lessons on democracy and human rights from Pakistan which has not enjoyed any true democracy since its existence. Indian democracy guarantees constitutional rights to all its citizens and is mature enough to effectively address all challenges including that in Jammu and Kashmir through sufficiently strong and adequate mechanisms."
This is not the first time Pakistan has raked up Kashmir at the world body. In fact, Islamabad has raked up Kashmir many times even after new Pakistan govt took charge and has been saying it wants peace with India. Recently, in what was a direct talk from Delhi, Minister of state in MEA, Gen VK Singh has said Imran Khan has been propped up by the Army and the Army calls the shots in the country.
WHAT INDIA SAID
Pakistan has mainst-reamed fundamentalism.Religious minorities at the receiving end.
Abductions, forced conversions and marriages of Hindu, Sikh and Christian women routinely carried out in Pakistan.
source:
https://www.dnaindia.com/india/report-india-slams-religious-bias-of-naya-pakistan-at-un-2665394