Never in the field of human rights has so much been owed by so many to so few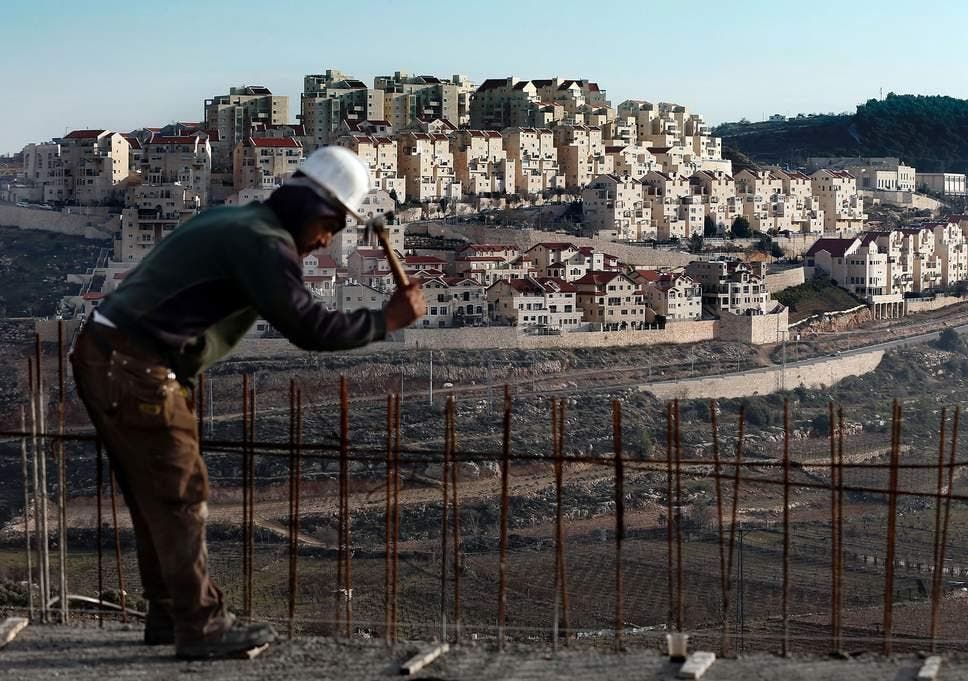 In the week that Uri Avnery, the scourge of colonialism, died in Tel Aviv, the Israeli government announced a further enlargement of its massive colonial project in the occupied West Bank. Plans were now advanced, it said on Wednesday, for a further 1,000 "homes" in Jewish "settlements" – still the word we must use for such acts of land theft – and final approval had been given for another 382. Today, 600,000 Jewish Israelis live in about 140 colonies constructed on land belonging to another people, the Palestinians, either in the West Bank or east Jerusalem.
There is a state of normalcy about all this, the world's last colonial conflict; a weariness with the figures, a lacklustre response to the huge construction enterprise on Palestinian territory. Charting the spread of red roofs across the hilltops of the West Bank, the swimming pools and the lawns and smart roadways, the supermarkets and orchards – all encircled by acres of barbed wire and now also by the grotesque Wall – has become not so much a "story" for us reporters covering the Middle East, but a tired routine, a tally, a scorecard of land theft, a tale to be updated with each new "settlement" announcement and subsequent protest from Palestinians whose land is taken from them, and from the woeful and corrupt Palestinian Authority. The same is true of the small Israeli activist and leftist groups – B'Tselem, for example and Avnery's own Gush Shalom – who have bravely fought on, when even Israel stopped listening, to tell the truth of this unique form of aggression.
Never in the field of human rights has so much been owed by so many, to so few. The number of Jewish colonists living on Palestinian land – illegally under international law – rose from 80,000 at the time of the Oslo agreement in 1993, to150'000 within seven years …
more:
https://www.independent.co.uk/voices/israel-settlement-expansion-1000-new-homes-palestinian-land-robert-fisk-wheres-the-outrage-a8504471.html