A fan of semi-automatic firearms and an opponent of abortion rights, Brett Kavanaugh is an 'originalist' who interprets the US constitution in the way zealots do holy books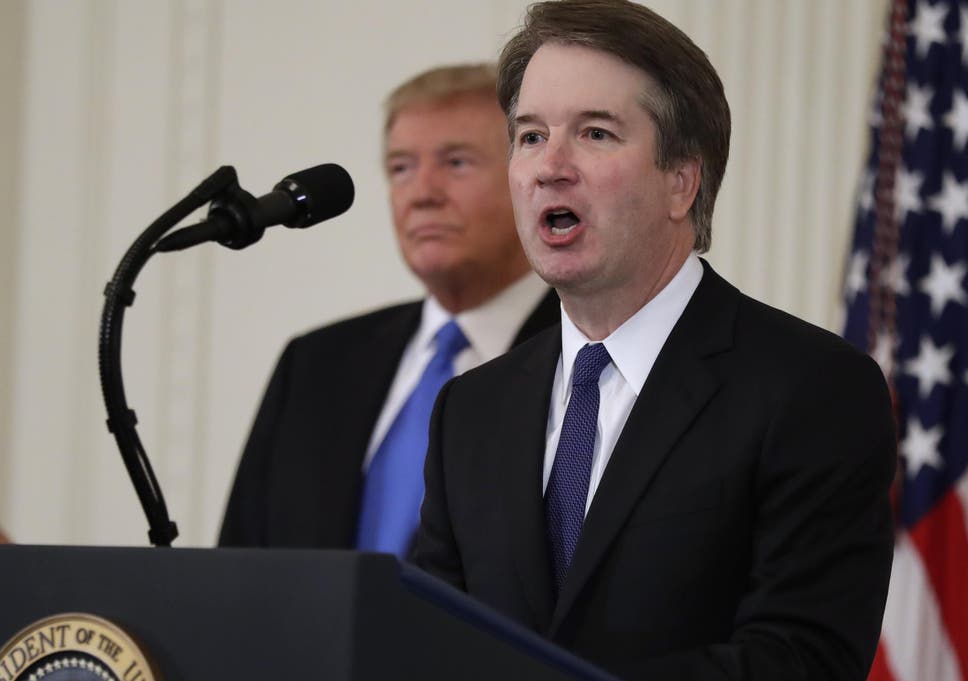 At a moment of unprecedented turmoil in Westminster, thanks go to Washington DC for a consoling comparison.
I wouldn't overstate the scale of relief. In consolation goal terms, this one is on a par with Oscar's for Brazil four years ago, seconds before the World Cup semi ended in that narrow 7-1 win for Germany.
But without adding much respectability to the scoreline, Donald Trump's choice of the next Supreme Court judge gives a thoughtfully timed reminder about this. However perverted a political system must be to give birth to the devil-child Brexit fiasco, America's is more perverted by miles.
On the eve of his trip to play hide-and-seek with lil-ol' us, Trump revealed Brett Kavanaugh as his pick to replace the retiring Anthony Kennedy on a body which is more than America's highest judicial bench.
It is the keeper of the constitutional flame, one of three equal branches of government, and the last and strongest line of defence against the abuse of presidential powers. The nine members who give judgments affecting hundreds of millions of lives are beholden to no one. They make their judgments without reference to political loyalties or affiliations.
That's the plan anyway. The reality is that these are political appointees chosen not only for their jurisprudential wisdom – if that even is a concern.  …
more:
https://www.independent.co.uk/voices/donald-trump-supreme-court-justice-brett-kavanaugh-brexit-a8440716.html