DAILY SABAH WITH DOGAN NEWS AGENCY
ISTANBUL
Published 
February 6, 2017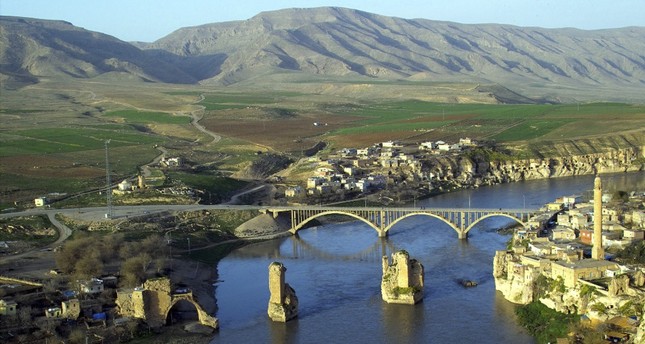 The ancient town of Hasankeyf, located in southeastern Turkey, faces the threat of becoming submerged into the lake of a new dam. Archeologists as well as scientists have rolled up their sleeves to salvage the historical relics of the town, starting off with the historic Zeynel Bey Tomb
The ancient tomb of Zeynel Bey, a 650-year-old piece of history lying near the Ilısu Lake in the Hasankeyf district of Batman province in southeastern Turkey, is being relocated due to the threat that the Ilısu Dam poses to its viability.
With the project carried out in collaboration with Dutch and Turkish scientists, the historic tomb which was built as the resting place of Zeynel Bey, the son of the founder of the Aq Qoyunlu dynasty Uzun Hassan will be moved 2 kilometers away from its current location.
Speaking to the press, Mesut Yılmaz, an engineer working for the Turkish company responsible for relocation of the tomb alongside the Dutch company, assured that officials are taking every precautionary measure to avoid any damage to the historic structure.
"We will lift the building 90 centimeters above the ground with a vehicle on wheels known as an 'SPM-T' before moving the tomb to a location 2 kilometers from its original resting place," Yılmaz said.
To relocate the Zeynel Bey Tomb, a platform has been placed under the building. The 650-year-old tomb will be moved with a team of 65 experts later in March. The relocation project began one-and-a-half years ago after scientists warned that the structure was at risk of being submerged with the construction of the Ilısu Dam.
After learning that the tomb would likely be completely filled with water upon completion of the dam lake, officials began planning to move the structure using special equipment designed specifically to preserve the ancient building's structure to avoid harming it throughout the relocation process.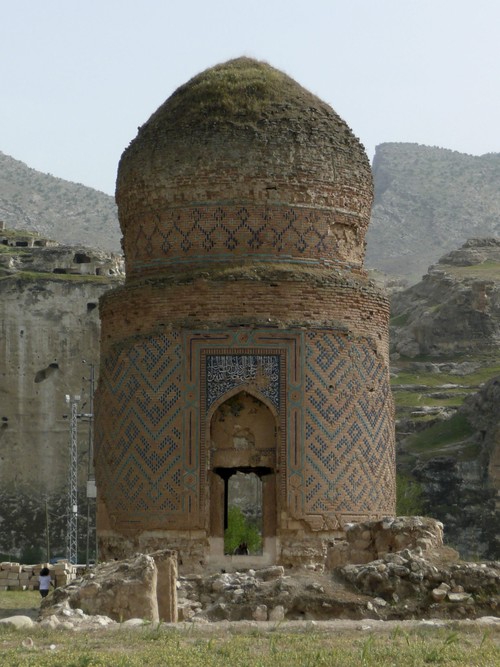 The Zeynel Bey Tomb
On the other hand, engineer Harman Bresser from the Dutch engineering company, informed that the relocation of the tomb will take a total of eight hours and will be the company's first such undertaking in Turkey.
"We have previously conducted such projects in other countries. Our company began this business in 1990. So far, we managed to relocate a building spanning 20 meters in height. At one point, we moved a building to 12 kilometers. Undertaking this project in Turkey is an honor for us," Bresser said.
Located in the southeastern province of Batman, Hasankeyf is a settlement which was presumably founded during the ancient times. Hasankeyf was declared a natural conservation area by Turkey in 1981; however, as construction on the Ilısu Dam began, engineers feared that much of the settlement could be submerged under water.
MORE:   http://www.dailysabah.com/travel/2017/02/06/archaeologists-engineers-race-to-save-ancient-tomb-from-being-submerged